Branféré Parcabout

FR . MORBIHAN . Le Guerno

The Branféré Parcabout became a star attraction since it opened in the Spring of 2010, located right in the heart of the Branféré, it is a 45 hectares animal park, in Morbihan (Brittany). 
In 2018, it was necessary to adapt it to the growing number of users. The old Parcabout has been completely replaced with a new one and made considerably bigger, with a surface game area of 3500 sq.m. Branféré Parcabout is now the biggest in France. 
The adventure begin by entering into a giant head of a hippo, you will gain height thanks to walkways and spiral until the 3rd floor. If you manage to get out of the maze, at 13 metres above the ground, you'll end up face to face with the South-American plains, where about twenty birds and mammals live. And the Branféré Castle in back ground.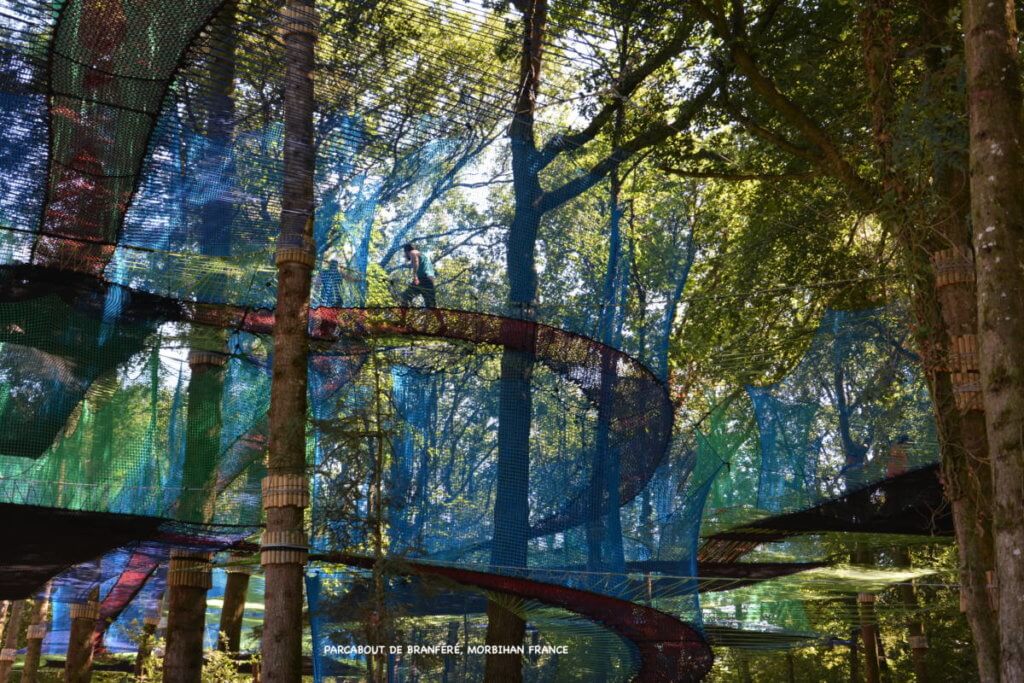 160 000

entries per year

2010
conception and installation of a 1500m² Parcabout®, Private sector.
S.A. Parc Animalier de Branféré – Ecole Nicolas Hulot. Commune Le Guerno
2018
the third version and the biggest one!
47 ° 59   -I-  02 ° 40