ZIP WORLD FFOREST



Treetop Nets de

Betws-y-Coed



UK . WALES . Betws-y-Coed


The Chien Noir crew outdo themselves again with the Treetop Nets of Zip World Fforest, located in the North of Wales

The "Treetop Nets" Parcabout® of Zip World Fforest already set two records : it's the highest of all time and includes the longest walkway ever created (210 meters)! It's implanted on the mountain side in the pine forest of Bewts-y-Coed, in the North of Wales. All its units stand eight to twelve meters high and nets make way for wooden cabins.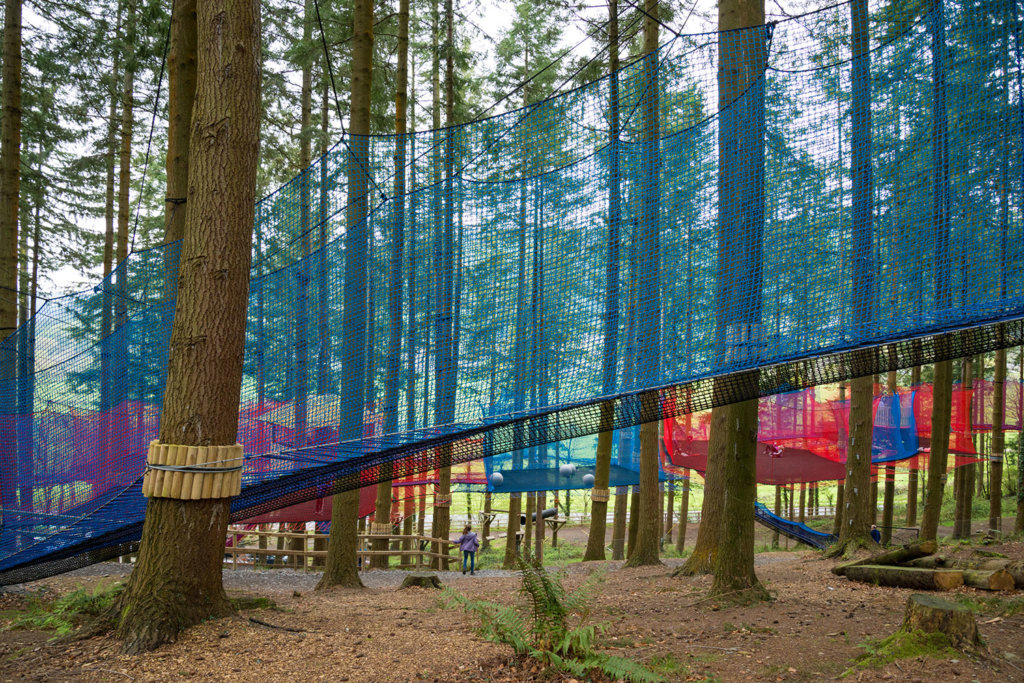 Photos © Denis Gliksman

2016
conception and installation of a 1850m² Parcaboout® in Zip World Fforest – Private sector Zip World Ltd. Bewts-y-Coed, Wales.
53 ° 06 -I-  03 ° 82